It's been a little while since I posted last and part of that is due to the joys and crazy fullness of the days as I have jumped in to the blessing of many new endeavors. My counseling practice has filled any bits of spare time I might have had to do extra research, videos and calls. I came across this post that I wrote before I launched this version of Healthy on Purpose and wanted to share it again because it's such a great reminder to be thankful in all things and all times...despite the chaos I might feel because my house isn't clean enough, my to-do list that never seems to be finished and the errands that are yet to be completed. I'm reflecting on the day I wrote this several months ago and thanking Jesus for all he has blessed me with. I hope it speaks to you as well. Thanks for reading:-)
September 2016
It's embarrassing to look back and see the date of my last post. This happens far too frequently! However, perhaps my delinquency in writing is due to more time spent in other endeavors such as spending 3 weeks in Africa soaking up family time and making memories of a lifetime, cooking meals full of health out of the beautiful bounties of summer, visiting with grandparents, cousins and friends, and beginning a delightful new year of homeschooling. So for that, I am thankful and do not regret less time spent sitting in front of my computer:-)
I have recently been listening to a training on the benefits of optimism and have been challenged in many areas. I consider myself to be a pretty positive person but I am learning about even more ways to work on the mental discipline of optimism and it's tremendous effects on health. A few months ago after reading a book in my devotional time, I chose a "life verse" - a verse that specifically speaks to my heart and challenges me in this season of my life. I chose Philippians 4:4-9 which states:
"Rejoice in the Lord always. I will say it again: Rejoice! Let your gentleness be evident to all. The Lord is near. Do not be anxious about anything, but in everything, by prayer and petition, with thanksgiving, present your requests to God. And the peace of God, which transcends all understanding, will guard your hearts and your minds in Christ Jesus. Finally, brothers, whatever is true, whatever is noble, whatever is right, whatever is pure, whatever is lovely, whatever is admirable - if anything is excellent or praiseworthy - think about such things. Whatever you have learned or received or heard from me or seen in me - put it into practice. And the God of peace will be with you."
Though that verse is far deeper than just being positive, it ties directly into this concept of choosing optimism. When we set our eyes on things above and fix our attention on that which is good and pure and lovely; when we choose to rejoice in the Lord always; when we replace anxiety with prayer and petition...what peace we will experience and what a difference this will make on our outlook.
The concept of optimism isn't a flowery, unrealistic mental position - rather it is choosing a hopeful and positive outlook even when the odds seem to be against us or even when the reality of a positive outcome doesn't appear likely. The incredible part is that by choosing this mental lifestyle, we increase our overall health significantly. Those who look at life with optimism get sick less often, enjoy better health longterm, and certainly experience better mental health. Though this doesn't surprise me at all, it does remind me of the importance of being healthy on purpose in my mind. Looking back on my days in counseling practice, I can clearly see the clients who made the mental effort to remain positive in the face of adversity and how that mental outlook benefited their treatment versus the perpetually negative people who struggled to make any progress toward recovery. How profound yet how simple this concept is.
So...I'm being particularly intentional about choosing optimism these days and reminding myself of how impactful it is if I give it my all. It's a piece in my puzzle of being healthy on purpose and I want my life to sparkle with joy in all that I do. Over the past few weeks, I have been choosing oils to diffuse that are inspiring or mentally motivating...those oils that immediately encourage joyfulness in me. Though oils aren't the foundation for my optimism or joy, they certainly have a profound influence on my mental attitude and sometimes I forget to use them to their full potential.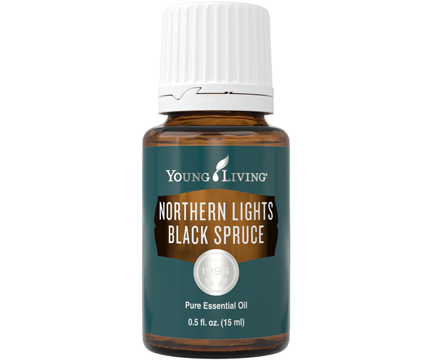 This post was a novel...I don't know if its content is significant to anyone else but it's what was on my heart this morning and it is a big part of my being healthy on purpose so I wanted to share. Here are some of my recent favorites that have been filling my diffusers and being applied frequently...