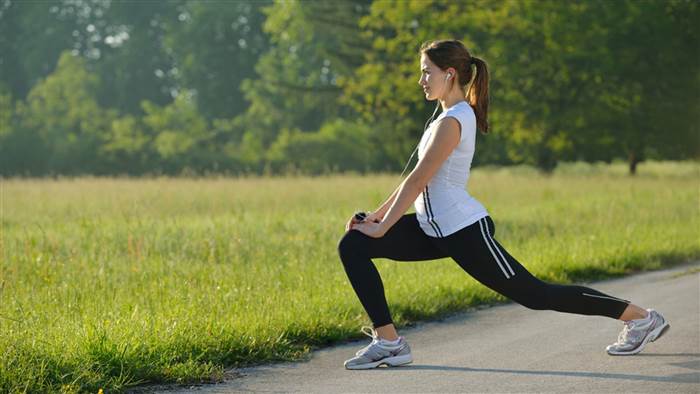 Movement...we've all heard about it's benefits. There's the current craze about the detriments of a sedentary lifestyle. In fact, a term has even been coined to describe this problem - "Sitting Disease".
I don't think there is any doubt or debate about this topic. With that idea established, however, we can probably all attest to the fact that knowing something and doing something are oftentimes mutually exclusive! I know that for me, I am good about doing minimal exercise daily. By that I mean, I have no problem taking my 20-30 minute brisk walk every day but I struggle much more with adding on to that minimal amount of exercise. In reality, strength training is equally important, especially as we age. If we don't consistently tone those muscles and work to strengthen them as we age, we gradually lose more muscle mass and have the tendency to become flabby and saggy! I don't know about you but that is something I never want to be and am determined never to allow in my own body! And of course, that takes consistency.
So it comes as no surprise to you that an active lifestyle is more beneficial, right? We could take it a step further replace the word "movement" with "exercise" and agree that the act of intentional movement by way of actual exercise is even better. Clearly there is a difference between being up and moving in your daily life and engaging in an exercise routine.
Now, you may get the idea that this post is all about the benefits of exercise in regard to weight loss or general toning and strengthening and though I have mentioned those aspects and believe they are vitally important to a healthy lifestyle, that's not why I am writing this post. On the contrary, I want to provide another reason to get exercising.
For the remainder of this article, I want to speak specifically to those suffering from Rheumatoid Arthritis (RA). Along with a number of diet and lifestyle changes, people who struggle with consistent joint pain, can benefit significantly from consistent exercise.
In a study of 220 patients with RA, subjects were divided into a class exercise group, a home exercise group and a control group. Subjects were measured at base line and subsequently at six and 12-week marks. Results displayed that in the class exercise group, grip strength, walk time and fatigue greatly improved. Further, overall symptoms of pain and depression were all positively affected in the class exercise group. Though some improvements were made in the home exercise group, they were not as significant in the class exercise group, despite the similarity of exercises completed, possibly due to the differing levels of intensity. Researchers concluded that exercise was a positive influence on RA symptoms.
A literature review looked at the benefits of exercise for RA patients and also found a positive level of effect. Authors deduced that exercise in general showed a clear and proven method of treatment that provided an improvement in overall function for RA patients. An additional meta-analysis and literature review of studies looked at the effect of cardiorespiratory aerobic exercise for RA patients in regard to quality of life, function and clinical and radiologic outcomes. Collective results showed that cardiorespiratory aerobic exercise proved to be a safe method of treatment, providing improvement in some of the most important outcome measures for RA.
Another meta-analysis examined the efficacy of resistance exercises in RA patients. Following the study of a total of 10 randomized, controlled trials with 547 patients, authors concluded that not only was resistance exercise in RA patients safe, but it also showed improvement in most outcomes and was statistically significant as well as possibly clinically significant for the outcome of RA disability measures. Further, subgroup analysis also revealed a trend towards increased efficacy in programs with high-intensity resistance exercise.
So, not only does exercise provide positive benefit for the general population, but it significantly improves the symptoms of a disease typically treated with pharmaceutical options. Whether you have RA or not, the power of movement is essential for an optimal lifestyle.